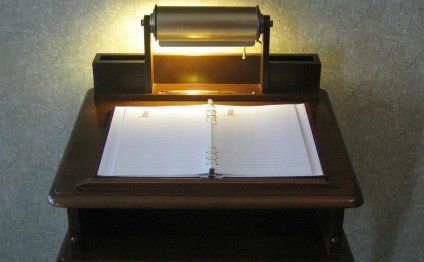 Preston Funeral Home Phoenix
Saturday Feb 25 | via
Doris Diaz-Rubin, 82, of Northridge, CA and formerly of Acushnet passed away on Monday, February 6, 2017 at Northridge Hospital. She was the loving wife of the late John Diaz-Rubin with whom she shared 36 years of marriage.
Wednesday Feb 22 | via
Leona Marie Dewar died Feb. 18, 2017 in Phoenix, Ariz. Born May 2, 1922 to Marie and Herman Rhode in her parents' home in West Liberty, Iowa.
Friday Feb 17 | via
He is survived by his loving wife of 43 years, Brenda Woods Grant; children: Brian Grant and Jeffrey Grant; siblings: Elizabeth Cardin, of Riceville, Tony Grant, of Phoenix, Ariz., and Shirley Horn, of Athens; cousin, Gary Grant, of Etowah; brother-in-law, Dennis Woods, of Cleveland; nephews: Joe Woods, of Cleveland, Jackie Cook, of Athens, Richard Cardin, of Athens; nieces: Angie Chandler, of Athens and Jennifer Daughtery, of Athens; aunt and uncle: Essie and Jack Sams, of Melrose, Fla., and James and Jan Parrott, of Bremerton, Wash.; special friends: Tomie Bunch, Dorothy and David Bunch, Tony and Shirley Crumley, and Sandy and Neil Taylor; and more extended family and friends.
Thursday Feb 16 | via
Garvan Dale Galliart, 72, passed away Feb. 13, 2017, at his home, Larned. He was born April 14, 1944, in Great Bend, the son of Glenn Dale and Evelyn Sooby Galliart.
Service in the Diocese of Phoenix : 1996-2006 : Parochial vicar at St. Mary Parish in Chandler, St. Paul Parish in Phoenix, St. Daniel the Prophet Parish in Scottsdale, St. Jerome Parish in Phoenix and St. Clement of Rome Parish in Sun City. In lieu of flowers, his family requests donations to support Phoenix's seminarians Diocese of Phoenix Office of Vocations, 400 E. Monroe St., Phoenix, AZ 85004 Fr.
Garvan Dale Galliart, 72, passed away Feb. 13, 2017, at his home. Born April 14, 1944, in Great Bend, he was the son of Glenn Dale and Evelyn Sooby Galliart.
Wednesday Feb 15 | via
Gerald G. Oyloe, 91, of Ossian, Iowa passed away Monday, January 23, 2017 at the Ossian Senior Hospice in Ossian, Iowa. Gerald Gilbert, the son of Glen and Mabel Rosvold Oyloe, was born October 15, 1925 in Ossian, Iowa.
David R. Dalbke, co-owner of Maryland Glass & Mirror Co. who earlier had been a lease account manager for a truck rental company, died Saturday of multiple myeloma at the Hospice of the Chesapeake in Severna Park.
Tuesday Feb 14 | via
She is survived by her children, Miguel Calderon and Leticia Calderon, both of Greenwood, Francisco Calderon of Whiteland, Juan Carlos Calderon of Greenwood, Alma D. Bermudez of Hemet, California, Humberto Calderon of Moreno Valley, California, Gerardo Calderon of Whiteland and Silvia Toscano of Indianapolis; three sisters, Lourdes Brizner of Phoenix, Arizona, Teresa Lopez of San Bernardino, California and Maria Chavez of Colton, California; two brothers, Jose Espinoza and Mario Espinoza, both of San Bernardino, California; 26 grandchildren; and eight great-grandchildren. The family will be conducting a funeral at 7 p.m. Thursday at Jessen Funeral Home, Whiteland Chapel, 729 U.S. 31 North.
Elizabeth J. Read, 76, of Lake Geneva, WI, passed away to eternal life February 14, 2017 at Aurora Lakeland Hospital in Elkhorn, WI. She was born September 21, 1940 in Elkhorn, daughter to Joseph and Anthea Stearns Welch.
Monday Feb 13 | via
He was born and raised in Hudson, the son of Wilrose and Helen Phaneuf, and had lived in Shrewsbury since 1999. His loving wife of 58 years, Elizabeth P. Phaneuf, passed away in 2003.
Sunday Feb 12 | via
Jean was a native of Tarrytown, New York. She loved to crochet. Jean's whole world revolved around her family.
Source: www.topix.com
Share this Post
Related posts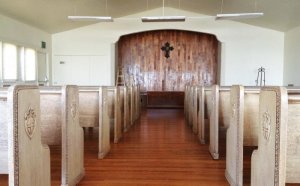 OCTOBER 02, 2023
Blundering funeral service house employers produced the wrong body for Mr Marquez s memorial but dressed the human body in…
Read More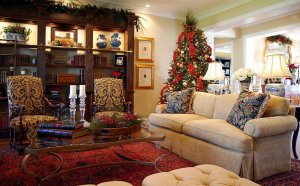 OCTOBER 02, 2023
The Mag of Southwest Life. NOW CURRENT PRINT SUBSCRIBERS could possibly get COMPLIMENTARY usage of the iPad version by signing…
Read More